Resources
Exam-specific resources, study strategies, information, and more to help make your exam preparation easier.
Errata
Mistakes happen. But, we'd rather not let them happen to you. Any time we spot an error in our study materials, we issue a correction to ensure everything is as relevant and helpful as possible.
Information
Retaking the exam? Interested in getting a discount? Check out our Information page to get the answers to your questions.
Articles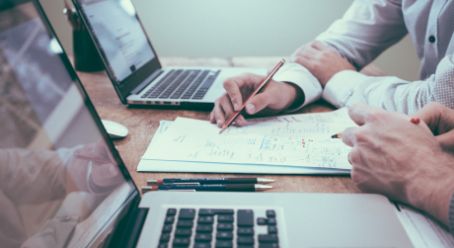 Exam Resources
Cheat sheets, Excel workbooks, exam information, and more.
Frequently Asked Questions
The online courses come with access through the upcoming exam sitting with unlimited retakes until you pass.
Exam supplements (Cookbook, Problem Pack, Study Guide) come with access through the upcoming exam sitting with one free extension.
Online Courses – Yes! The online courses include unlimited retakes to the updated course until you pass.
Supplemental Study Material – Yes! The exam supplements include one free extension to the updated study material.
See our Information page to request an extension if you're retaking the exam.
Yes. If you bought a supplemental study product and used your free extension already, we have a 50% discount if you'd like to buy the updated version. Head to the Information page to learn more about it.
If you bought the full online course, you can retake the course as many times as you need until you pass. Request an additional retake extension here.
We update the study materials each year to make improvements and ensure they are up-to-date with the latest CAS exam syllabus. When you purchase or retake the exam, you'll always have access to the most up-to-date study material.
When the final syllabus is released by the CAS for the new sitting, we make any necessary updates to the course materials and post them directly on the course site.
Yes. If you purchase the course and then find out you didn't pass the last exam, just send us an email through our Contact page. We will pause your new course subscription until the next sitting that you're able to take the exam. When you're ready to sit for the new exam, we'll un-pause your subscription.
Yes. The study guide, cookbook, summaries, all practice problems, and audio lessons are downloadable files (PDFs, Excel workbooks, and audio files) so you can study offline and when it's convenient. The video lessons must be accessed on the course site.
Study Guide – PDF
Past CAS Problems and Practice Problems – Excel Workbooks
Exam Cookbook – PDF and Excel Workbooks
High-Level Summaries – PDF
Practice Exams – Excel Workbooks
Flashcards – PDF and Anki Digital Flashcards
The flashcards are available as digital Anki flashcard decks and downloadable PDFs (both as individual flashcards by paper and a printable front/back version). Anki is one of the best spaced-repetition flashcard platforms available. You can study flashcards through the free desktop app, an online web application or with their iOS or Android apps (the iOS app has a one-time fee).
Looking for other great Rising Fellow study resources?